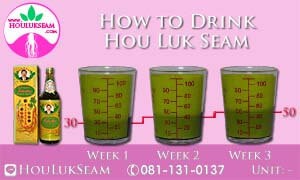 This is the recommendation of drinking Hou Luk Seam Mixture Herbal Drink. After you unboxed Hou Luk
Hou Luk Seam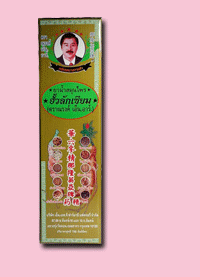 Hou Luk Seam mixture herbal drink, by Dr. Narong Phumphothi-ngarm, consists of the 99 quality herbs that your body need. The property of Hou Luk Seam is to heal every organs of your body. Hou Luk Seam mixture herbal drink is approved by Thai Food and Drug Administration(FDA). Hou Luk Seam won the Product of the Year Asia 2015.

Dr.Narong Phumphothi-ngarm formulate their own procurement, custom manufacturing and distribution, thus ensuring that all you got is quality herbal product.

We Ship Worldwide! We ship Hou Luk Seam and other related products from Bangkok,Thailand to all countries via DHL. Shipping usually takes around 3-7 days depending on the shipping zone.

Zone A Approximate Transit Time 3 days: Hong Kong, Macau, Malaysia, Singapore
Zone B Approximate Transit Time 3-5 days: Australia, Brunei, Cambodia, China, Indonesia, Japan, South Korea, Lao PDR, Myanmar, New Zealand, The Philippines, Taiwan, Vietnam
Zone C Approximate Transit Time 3-4 days: Bangladesh, Bhutan, India, Mongolia, Nepal, Pakistan, Papua New Guinea, Sri Lanka
Zone D Approximate Transit Time 3-5 days: Canada, Mexico, United States of America
Zone E Approximate Transit Time 4 days: Belgium, France, Germany, Italy, Luxembourg, Monaco, Netherlands, San Marino, Switzerland, United Kingdom
Zone F Approximate Transit Time 4-5 days: Andorra, Austria, Bahrain, Cyprus, Czech Republic, Denmark, Finland, Greece, Hungary, Iran, Ireland, Jordan, Kuwait, Lebanon, Liechtenstein, Norway, Oman, Poland, Portugal, Qatar, Saudi Arabia, South Africa, Spain, Sweden, Turkey, United Arab Emirates, Yemen
Zone G Approximate Transit Time 4-7 days: The rest of the world



The shipping cost, depends on the shipping zone and total weight, which will be automatically calculated in the shopping cart after you have filled your destination address. From the sample shipping method above, the two bottles of Hou Luk Seam are going to be ordered to Sweden, the code (F-4.0) means "Zone-F" and "total weight including packing 4.0 Kg." and "the shipping cost of this order is $135.20".

*All shipping prices are subject to change without prior notice due to currency fluctuation. Please wait for our confirmation email for exact shipping price.

Order today. We'll ship today.
Enjoy Your Healthy Life,



Mr.Thanawat T.
Bangkok, Thailand


+66-81-131-0137


HouLukSeam
  ง
เซียม

How to Order


Website Click


By Phone       

+66-802-350-137
+66-811-310-137 

+66-824-920-137

By LINE          


id: HouLukSeam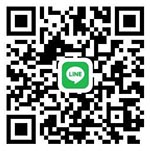 Statistics
Today
Yesterday
This Week
This Month
All
---
Your IP 44.200.137.63
09-28--2022 04:02
Q&A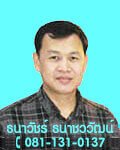 by Thanawat Thanachawawat

What is Hou Luk Seam?
Answer Hou Luk Seam is the chinese herbal tonic of 99-quality-herb formulation which have been extracted for 45 days in GMP factory until those herbs are well blended. Hou Luk Seam was approved by FDA of Thailand, Registration No.G369/53.

What is the story of Hou Luk Seam?
Answer Mr.Narong Phoomphoti-ngarm was passed on secret chinese medicine knowledge from a descendent of royal doctor of Qing Dynasty. At that time, this royal formulation was kept secretly for the emperor. Ordinary people were not allowed to occupy those herbs. After his graduation, Mr.Narong Phoomphoti-ngarm has developed the chinese tonics on his formula since 1982.

How long has Hou Luk Seam been made?
Answer Mr.Narong Phoomphoti-ngarm debuted Hou Luk Seam in 2009.



How long does Hou Luk Seam take to make me feel better?
Answer Hou Luk Seam will examine and revitalize all of organs in your body. The period of those processes depends on each person and can vary from each individual. Actually, your health will be gradually improved.



How to drink Hou Luk Seam?


Answer Please see the left picture.

For more information inquiry, please email: HouLukSeam (@) gmail (.) com