HouLukSeam

This is the recommendation of drinking Hou Luk Seam Mixture Herbal Drink. After you unboxed Hou Luk Seam, you'll see a measuring cup inside the packaging box. You'll see the red number 10, 20, 30 on it. It's not CC or ml. It's not a unit, just numbers.

How to Drink Hou Luk Seam


Hou Luk Seam is suitable for everyone, any age or any gender.

A dose for children will be from 1 drop to 20 units depends on their age. 12-year old children should drink in the same amount as adult. Adult with more than 75 years old should not drink more than 50 unit per dose.

Normally, we recommend you to drink Hou Luk Seam 2 times a day. One before breakfast and the other one before dinner. (or at bedtime). The first week's dose is 30 units. / The second week's dose is 40 units. / The third week's dose is 50 units, and you keep drinking 50 units for the fourth week and so on.


After drinking Hou Luk Seam mixture herbal drink, we recommend you to drink warm water with same amount.
How to Order


Website Click


By Phone       

+66-802-350-137
+66-811-310-137 

+66-824-920-137

By LINE          


id: HouLukSeam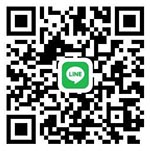 Template Settings
Select color sample for all parameters
Red
Green
Olive
Sienna
Teal
Dark_blue
Scroll to top